I discovered yoga 15 years ago when I was studying at University to become an Aerospace engineer. Yoga has been an inconstant companion during my moving countries, switching degrees (civil engineer) and industries (building installations designer). Inconstant, that is, until 2016 when I started practicing with Kelly Iacobs.
After meeting Kelly, my weekly group class became that plus several days home practice, combined with other exercise. My mat turned to be the spot I came to to find balance, to recharge after work, to release stress, and to become more centered. Seeing the effect yoga had, I decided that I wanted to take it next level and learn more about it, the anatomy, the philosophy, the hows and the whys. I gave myself a year to develop a fully established home practice, and then enrolled for my first YTT200 with the intention of deepening my practice. I started teaching one-on-one before submitting my evaluation, and that is when I realized I love sharing yoga with other people.
I am a certified yoga instructor (500 hour – The Mazé Method), and I love to keep my education up to date following different courses when time allows.
Join my classes to gain more knowledge about your body & mind, work on alignment, and balance exercise & relaxation.
(Photo credits: Wolfcraft I/O)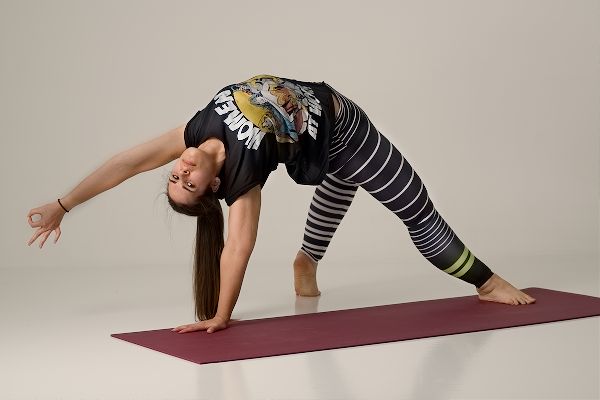 ---
Continuing education
August 2023 – Myofascial release training, led by Tiffany Cruikshank & Megan Kearney, Yoga Medicine.
March 2023 – Yoga for Athletes, led by Tiffany Cruikshank, Yoga Medicine.
April 2022 – 300h Yoga Teacher Training, with Noah Mazé, the Mazé Method.
June 2021 – Awaken the Teacher Within (200h Yoga Teacher Training), with Noah Mazé, Rocky Heron & Nichol Chase (The Mazé Method in collaboration with Yoga International).
January 2021 – Smart & Creative sequencing for yoga nerds, with Rocky Heron (Yoga International).
May 2020 – 200h yoga teacher training, Yoga Loft.